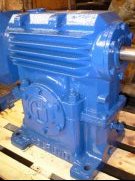 Testing and warranty
All our units are tested where possible and carry a twelve month warranty. We also offer a free collection, strip and report and delivery service to your requirements.
Gearbox Refurbishments
Listed below are some of the types of units previously refurbished by our company.
RADICON
HIGHFIELD
FLENDER
CROFT
KOPP
HANSEN
HOLROYD
LENZE
BAUER
FENNER
NECO
BENZLER
About Bell Gears
Bell Gears are a well established company in the gear manufacturing industry, with over 50 years experience.
Although the company was established as a gear manufacturer, it became a natural progression to offer a service for the complete refurbishment of industrial gearboxes, and to this end, a separate unit was established solely for this purpose.
Our gearbox refurbishment unit is located on Carwood road, close by the main works, and enquiries can be sent to the unit manager Garry Holman.